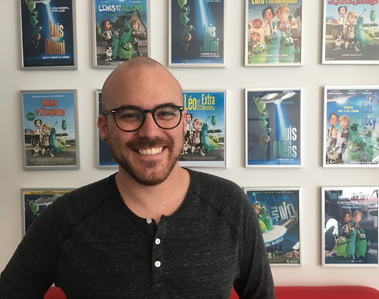 A Little Bit About Me...
Born in Ireland and raised in Luxembourg, I am a freelance director, animation director, storyboard artist and animation artist based in London.
​I have directed shorts, TV series, feature films and short-form corporate content. I've also worked as an animator, animation director, storyboarder and writer.
I thrive on teamwork and have years of experience leading diverse creative teams to achieve high quality animated content.
​A comic book nerd, a gamer, a doggy dad and life-long animation lover, I am always looking for great people to collaborate with.
So reach out and let's get drawing!